Lifetime Members
(In Order of Joining)
Dr. Garland M. Thorn, Jr.
Michael James Ptak (Jacque Hill-Ptak)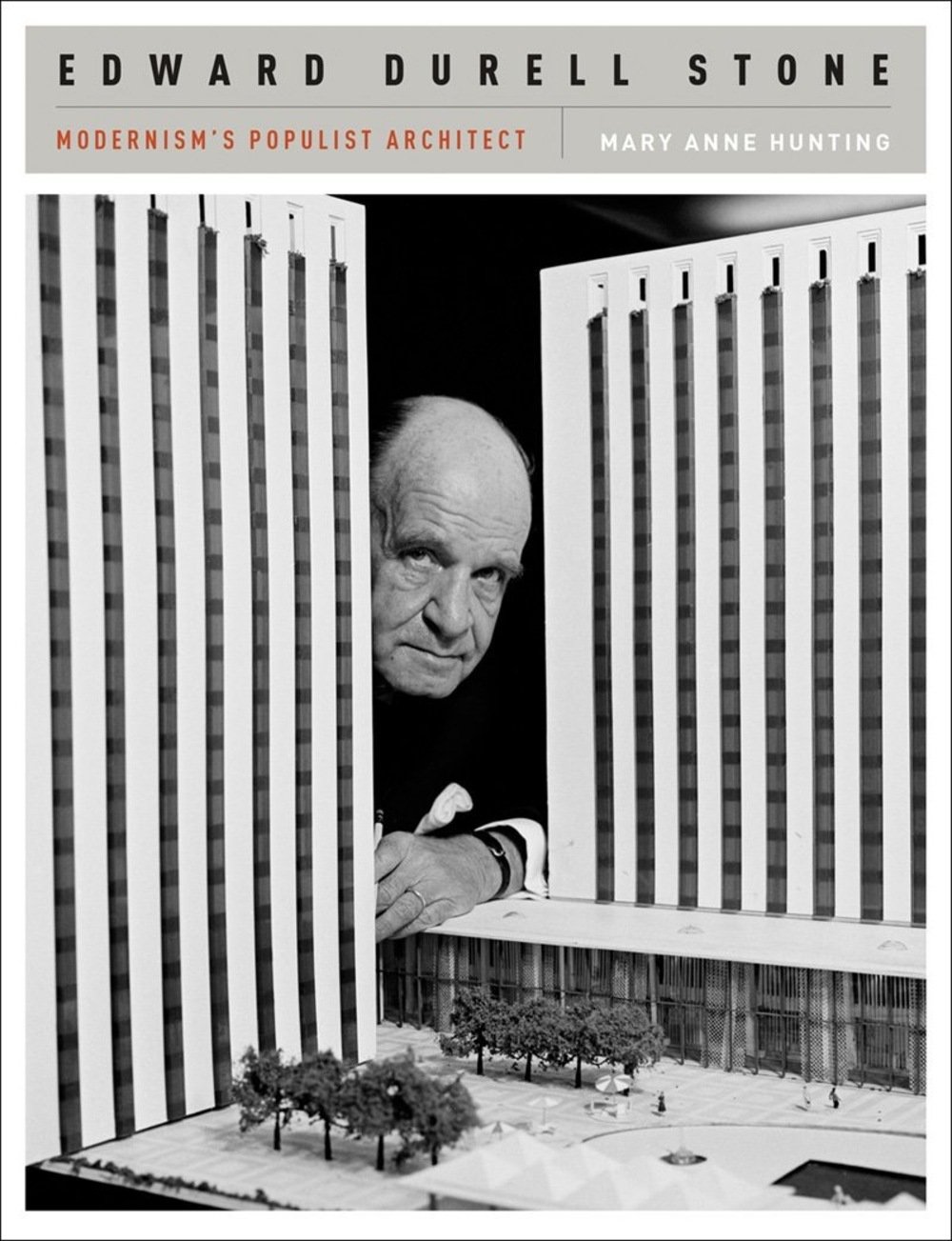 Hall of Fame
From Arkansas Avenue to North Stadium Drive, members of Gamma Upsilon have a rich tradition of excellence and leadership both during and after their time on The Hill.

Modeled after Sigma Nu National's, "the Gamma Upsilon Hall of Fame is awarded to those alumni, living or dead, who have distinguished themselves in their respective fields, thus bringing credit to the chapter."
---
The following twelve brothers were inducted into the new Gamma Upsilon Hall of Fame at the Chapter House on September 11, 2021 at 1:00 pm:

First Arkansas-born University of Arkansas President
Arthur M. Harding (GU 17)

World-renowned Architect
*Edward Durell Stone (GU 179)

Congressional Medal of Honor Winner, Ten-term Lt. Governor
Nathan G. Gordon (GU 445)

Tyson Foods'
**Donald John Tyson (GU 644)

Former University of Arkansas Chancellor
John A. White, Jr. (GXi 591, GU 936)

Razorback All-American, All-Century Running Back
James W. (Jim) Mooty (GU 938)

Razorback National Champion Quarterback
Charles F. (Fred) Marshall (GU 1022)

Razorback All-Century Quarterback
William A.(Bill) Montgomery (GU 1283)

Razorback Two-Time All-American, College Football Hall of Famer
***Charles W. (Chuck) Dicus (GU 1312)

Arkansas Supreme Court Chief Justice
John D. (Dan) Kemp, Jr. (GU 1342)

12-year NFL Veteran, 3-Time Pro Bowl, All-Pro, Super Bowl Champion
Ray C. (R.C.) Thielemann (GU 1494)

36th President of Panama
Ricardo A. Martinelli (GU 2757)

*With Eight-time Olympic Gold Medalist Ray Ewry, Western Novelist Zane Gray, and Big-Band Leader Glenn Miller, among original four inductees of the Sigma Nu Hall of Fame (1982)
**Sigma Nu Hall of Fame (2012)
***Sigma Nu Hall of Fame (2021)
---
Bragging Rights
Gamma Upsilon Alumni Star in Many Professions
Here are just a few...
Tyler Bell (GU 1951 ) produced TREASURE (MusicRow Top 40), by Mary Heather Hickman (daughter of Mark Hickman, GU 1956).
Clete Brewer (GU 1876), as president and co-owner of Sports Clips, Inc., grew the company from 42 franchised stores to over 675. As president, CEO and co-founder of Staffmark, he led the IPO (STAF:NASDAQ) and grew the company from $600,000 in sales to over $1 billion.
Lt. General George A. Crocker, U.S. Army (ret.) (GU 2209) pledged, but was not initiated before accepting an appointment to West Point in July 1962. Decades later, upon approval by the Sigma Nu High Council, the Silver Star recipient was initiated into Gamma Upsilon.
With over 45 acting credits, Dean Denton (GU 1776) has four upcoming releases - feature films DEVOTION (Glen Powell) and CAUSEWAY (Jennifer Lawrence), which will premier at the Toronto International Film Festival, THE LINE (John Malkovich), and the Amazon sci-fi thriller THE PERIPHERAL (Chloe Grace Moritz).
"Hot Rod" Fuller (GU 2173) was an outspoken and colorful character during his NHRA (National Hot Rod Association) days and won 20 Wallys during an impressive career that spanned 15 years.
Greg Koch (GU 1495), a former Razorback All-Southwest Conference offensive lineman, played eleven seasons in the National Football League, mainly with the Green Bay Packers. In 2010, Koch was inducted into the Green Bay Packers Hall of Fame. He is a licensed attorney and co-host of In The Trenches with Koch and Kalu on SportsTalk 790 KBME in Houston. Also known for his 16-hour drinking contest with WWE Lex Luger. Koch was just recently included in The 100 greatest Packers Players for the 100 year celebration of the NFL checking in at number 67.
Rob Morgan (GU 2236) is an American former professional stock car racing driver and team owner. He currently owns the GT Celebration Race Series, a road racing series. He formerly competed in the NASCAR Craftsman Truck Series as a driver from 1997 to 2001.
Gary Newton (GU 1708, A 312) produced the ensemble comedy feature film ANTIQUITIES, which is available on Showtime and many streaming platforms throughout North America, UK, Ireland, Australia and New Zealand. As an actor, he he can be seen as "Raymond" in the upcoming dramedy feature YOU ARE NOT ALONE and onstage with Judge Reinhold in LAUGHTER ON THE 23RD FLOOR.
With over 50 credits, Byrne Offutt (GU 1898) recently guest starred on ABC's STUMPTOWN.
Larry Rial (GU 1694) founded Natural Gear, scientifically proven camouflage patterns unmatched by anyone else in the industry.
A member of the Fall 1964 pledge class, Marty Steele enlisted in the Marine Corps and left for Viet Nam before being initiated. He returned to the University and graduated in 1974 before rising to three-star general. Fifty-eight years later, he accomplished his fraternal mission, becoming a Knight in the Legion of Honor on September 9, 2022.
Barry Waldo (GU 1927) is a producer and writer, known for Monster High (2010), Hot Wheels: Battle Force 5 (2009), and Anna and the Apocalypse (2017).
Coleman L. Warren is only the third man in Sigma Nu history to be named Man of the Year, Scholar of the Year, and Alpha Affiliate. The 2022 graduate served as ASG President, was named both a Rhodes and Truman Scholar, and is the founder and CEO of Simple + Sweet, an artisanal, super-premium, locally sourced ice cream, whose profits fight child hunger.
GOIN' THROUGH THE BIG D, written by Jon Scott Wright (GU 1734), Mark Wright, and Ronnie Rogers, and recorded by Mark Chesnutt, was released in October 1994 and peaked at number 2 on both the U.S. Billboard Hot Country Singles & Tracks chart and the RPM country tracks charts in Canada.
About Us
Gamma Upsilon has more alumni than any other chapter of Sigma Nu.

While many Gamma Upsilon alumni organizations have existed over the years, the official Gamma Upsilon Alumni Chapter of Sigma Nu was chartered in 1936, then rechartered 1985 by our late Brother Michael James Ptak (GU 1650), a former two-term Commander (Fall 1981, Spring 1982).

From paying annual dues to leading the organization, every alumni brother has a role to play. If you have an idea to strengthen the collegiate and/or alumni chapters and are willing to lead its implementation, contact us at [email protected]

Our board of directors spans generations, from GU 1708 to GU 3092. While striving to preserve and strengthen the bonds of alumni brotherhood, the following members of the board donate their time and treasure to help ensure the collegiate chapter recruits, develops and bonds men according to the Cardinal Principles to become and remain worthy of the Legion of Honor.

Tim Higginbotham
Commander
GU 1838
Gary Newton
Lt. Commander
GU 1708, A 312
Kevin Faught
Treasurer
GU 2031
Steve Butler
Immediate Past Commander
GU 1895
Bruce Armstrong
Chapter Advisor
GU 1719
Keith Faught
Recruitment Chairman
GU 2033
Terry Smith, Jr.
Candidate Chairman
GU 1975
Mike Flynn
Scholarship Chairman
GU 2022
Jack Armstrong
Board Member
GU 2947
Kevin Gancarczyk
Board Member
GU 2024
Kenny Gibbs
Board Member
GU 1772
David Proffitt
Board Member
GU 2531
Shan Russell
Board Member
GU 1972
Craig Shy
Board Member
GU 1986
Gaven Smith
Board Member
GU 2359
Jamie Thornton
Board Member
GU 2571
Chad Trammell
Board Member
GU 1912, A 353
Will Warren
Board Member
GU 3092
Jeff Wisener
Board Member
GU 2145